About Us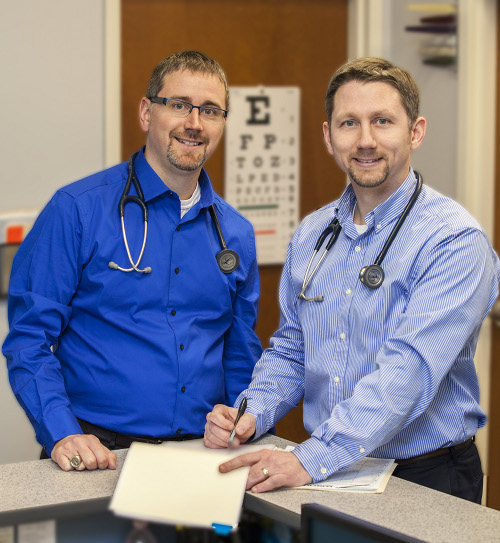 We are a Direct Primary Care practice. This means we have a smaller practice size, one in which we can devote more time and attention to each individual. We are able to develop more meaningful relationships with each patient and provide the highest level of quality, personalized care.
Limited number of patients. Translation: More time for you.
Typical insurance-based practices carry a volume of 2,000 or more patients per doctor. We have limited our practice to 600 patients per doctor. Here, you will be treated as a person and not a number. You will receive ample appointment times and can feel that your concerns will not only be heard but will be adequately addressed. Any time. We are always here for you.
---
Insurance free. Translation: Freedom to care.
We do not accept insurance. But don't let that stop you from joining our membership family. Insurance adds red tape which increases the cost of delivering healthcare. By eliminating these obstacles, we can do more for our patients by saving them money in lots of ways: through an in-house pharmacy, lab testing, and discounts for imaging services. Plus, you can ask all the questions you want in the same office visit. There's no limit. Really.
---
Patient-centered care. Translation: The patient's needs first
In our practice, you will receive old-fashioned care in a modern medical era. Your doctor will know you personally, answer your questions, and care about your health. You will be provided with the highest possible, personalized, quality medical care that you deserve.
---
Member benefits. Translation: What you can expect
Relationship centered care
A doctor who will know you for a lifetime, regardless of changes in insurance
24/7 Physician availability
Same-day scheduling with minimal wait times
Extended visits when you need them
Wholesale medications, lab testing, and discounts on radiology/imaging services
---
See What Our Patients Think of Izbicki Family Medicine - Testimonials