See What Our Patients Think of Izbicki Family Medicine
The Kacprowicz Family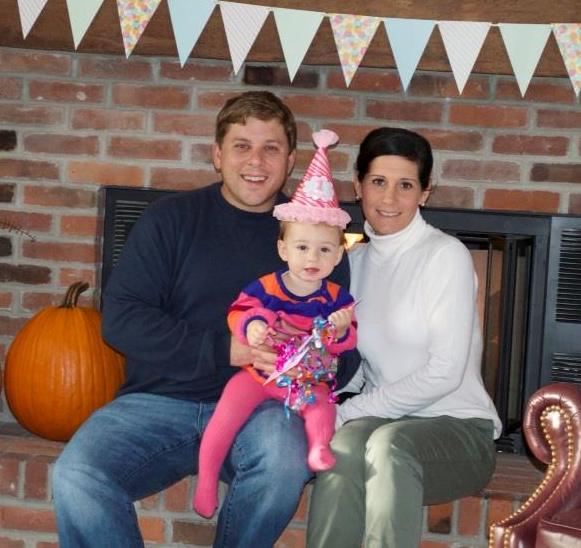 "Making the transition with Drs. Harry and Jon Izbicki to their new business model, as a Direct Primary Care practice, was an easy decision for our family. The compassionate, attentive, and personal care our family receives from the staff, and Drs. Harry and Jon, provides us with the peace of mind our young family needs. Additionally, knowing Drs. Harry and Jon always available, regardless of day or time, and having an in-house pharmacy provides that extra value.
Izbicki Family Medicine doesn't just say they care, they prove it!" - Mark & Stephanie Kacprowicz
---
The Imler Family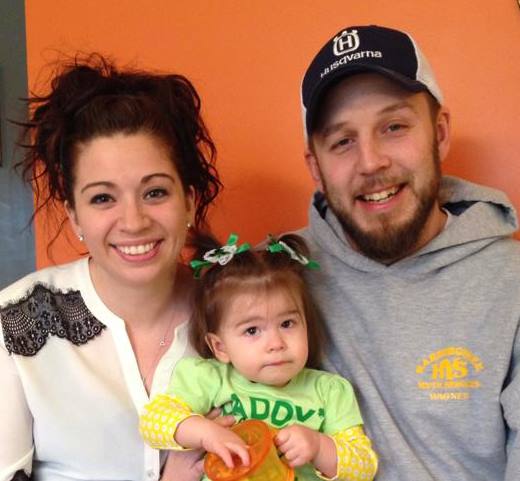 "As a young growing family health is a top priority to us and it has been our experience that our health and well-being is also a top priority to our Doctors at Izbicki Family Medicine. Dr. Harry Izbicki has been treating our daughter, Lillian (1) since birth as well as treating both my husband and I for several years. Being first time parents can be scary but Dr. Harry is always understanding and approachable with any question or concern you might have. By taking full advantage of today's technology he is able to ease one's concerns quickly and provide fast-paced care in today's even faster world! On many occasions Dr. Harry has taken the time to call or even text us after hours with at-home treatment or care suggestions which is just one reason we truly feel that our health and well-being is not only ours but his top priority too.
We're looking forward to continuing our relationship with Izbicki Family Medicine as they move forward as a Direct Primary Care practice. They have always shown us top notch care by making same-day or next-day appointments available if needed as well as never rushing an appointment. We know that this level of care will only continue in the years to come. It is not often that a patient feels that the Doctor values their time as much as the patient values the Doctor's; however at Izbicki Family Medicine they are quick to greet you in the office and eager to assist you with any ailment. We would recommend Izbicki Family Medicine to anyone who is ready to enjoy healthcare as it should be; your primary care." - Brian & Katie Imler
---
Thomas J. Calabrese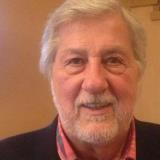 I have had the honor and pleasure of being associated with Dr. Harry and Dr. Jon Izbicki personally and professionally for many years. It is my observation and experience that they are two brothers who share one vision, one philosophy, and the same heart and commitment in providing comprehensive and diligent individual patient care. You are both dedicated men of indisputable integrity and sensitivity. I respect and admire your fortitude, drive, and persistence to pursue your dream and your efforts to utilize those same attributes to derive favorable outcomes for patients entrusted to your practice. Your professionalism is a model of the care that should be in all health care.
---
Kathie Gausman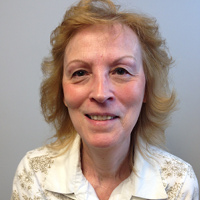 There is a passage in Scripture that reads, "Hold the Physician in honor for he is essential to you," and that is Dr. Jonathon Izbicki. The doctor, too, beseeches God that he may prescribe the healing medicines of the earth. I was originally a patient of Dr. Harry Izbicki, Dr. Jonathon's grandfather. In 1964 at the the age of 17 with Dr. Harry's excellent care and knowledge of medicine, he sent me to Millcreek Community Hospital for surgery. The surgeon was Dr. H. Dale Pearson. He then sent me to Roswell Park in Buffalo, N.Y., for radiation treatment. I continued to be a patient of Dr. Harry's until he retired.

I am now a patient of Dr. Jonathon Izbicki. God gave him the gift to be a doctor and be a healing presence in my life. He helps me make good decisions in my healthcare and supports me in all medical treatments. Being a Medicare patient, I had to make decisions about out of network doctors, of which Dr. Jon Izbicki is one. I see other doctors who are out of network and not with Medicare. I have decided to remain with the practice of Dr. Jonathon Izbicki. The reason is I receive the ultimate care and compassion. I am currently a 49 year survivor of Hodgkin's Disease. I am deeply grateful for the excellent care that I have received from Dr. Jonathon Izbicki and I recommend him very highly!
---

Diane Mitra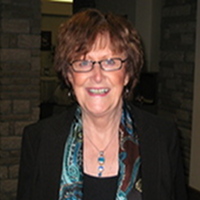 Almost four years ago, I was referred to Dr. Jonathon Izbicki (Dr. Jon) for a general check-up prior to a minor surgical procedure. I already knew there was a strong suspicion that the upcoming procedure would confirm that I had cancer, so I was quite nervous when I first met Dr. Jon. He immediately sensed my apprehension and spent so much time just chatting with me and making me feel more comfortable. I knew he had other patients to see, but at that moment he made me feel like I was the only patient that day and he was going to be there as long as I needed him. From that first visit, I knew he would be with me through the whole journey, and it helped tremendously.

During the past four years, I have had two major surgeries - both performed in Pittsburgh - and have been treated by gynecologic, thoracic, and radiation oncologists as well as a cardiologist. With all the follow-up testing, scans, and general healthcare attention I needed, I cannot imagine how it could have worked without Dr. Jon and his team. They became my anchor and the center for all the specialists' reports and instructions. I absolutely know that all their patients are treated the same, but whenever I called or visited the office, I felt as if I had priority status! I am old enough to know that this is how medicine used to be, when doctors could take the time to know you as a person, not just as a patient. The Izbicki Family Medicine team is determined to practice medicine the way it should be practiced. They are a team of dedicated professionals who give so much to the well-being of others everyday and I am an extremely grateful patient!
---
Irene Bird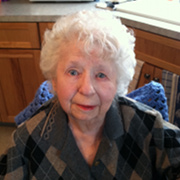 I have had the pleasure to know and work with the 'Izbicki boys' since they first started practicing medicine. They have made my job so much easier by being able to refer clients to them knowing I can have total confidence in their care.

Perhaps the biggest example of my confidence in their care came about six years ago. My mother was gravely ill. Things weren't moving in the right direction. I sat down one night and told her of my deep confidence in Dr. Jon. She immediately replied, "See if he will take me." That was six years ago and today she is 88, living in her own home and in love with her iPhone and Kindle. She states that Dr. Jon has made her golden years not only golden but healthy and fun. I don't believe we could have asked for more.

In the interim, the care and ethics both Dr. Jon and Dr. Harry maintain allow me to continue referring the young, the teens, the middle aged, and the golden. There was no question but that we would find a way to stay on with them in their new endeavor - it was a matter of quality.
- Nancy Bird-Blackwood

---
Dave Slomski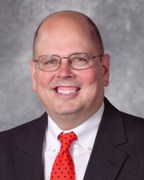 In my opinion, Izbicki Family Medicine manages to blend the best of two distinctly different eras of medicine. The first is the modern era of today's extremely well trained doctors and the almost unbelievable technology that seems to be advancing every day. Dr. Harry's and Dr. Jon's excellent training and technical expertise and the fact that their practice is housed in state of the art facilities are apparent on the very first visit.
The second era is one when family medicine was practiced the way it was when I was growing up in the 50's, 60's and 70's. That was a time when doctors owned their own practices, which allowed them to spend the amount of time they thought appropriate with each patient and allowed them to proactively manage their patient's health care based on the knowledge of individual needs acquired by actually taking the time to talk to their patients. Those standards are keystones of Dr. Harry's and Dr. Jon's practice.
I have been a patient of Dr. Harry since he and Dr Jon established Izbicki Family Medicine. I have referred a number of people to them, all of whom share my high opinion of them and their philosophy of medicine. I would encourage anyone who is looking for this quality of care to become a patient of Izbicki Family Medicine.
---
Karla A. Kiehl, NRCMA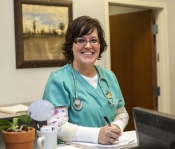 I have worked in the medical field in one form or another for almost 21 years. I chose to enter the medical field because of the compassion that I saw in the treatment of my great aunt when she was ill. Throughout the past 21 years, I have left many doctors' offices because I didn't see that same compassion and dedication that I was taught and have strived to keep.
When I interviewed with Dr. Jon and Dr. Harry, I thought, "Finally!!! It hasn't gone away. There are still physicians and staff that care!" I couldn't wait to work with them!
I have worked for Izbicki Family Medicine for almost two years, and I can honestly say that these doctors are absolutely the best thing that has happened to the medical field. They are dedicated to what they chose to do with their lives; they know the patient as a person, not as a dollar sign. They will say hello to patients on the street and have a conversation with them. They don't just nod their head to them. They treat their patients' children as they treat their own children. They treat their patients' mother and father like they treat their own mother and father. They don't single out anyone: rich or poor, black or white; everyone is part of their family. Dr. Jon and Dr. Harry do put the CARE in primary care. The patient is their primary care!
I have never worked in an office where the doctor doesn't make patients wait and will spend more time with the patient than they are scheduled for, and then who gives the patient a hug before he/she leaves. I would never be able to repay the physicians for the support that they have given me while I have worked here. The education and the friendship are more than I can ask for. Thank you, Drs. Izbicki!
Become another satisfied patient and join today!